Reviews
Here is a selection of recent reviews from our guests - this is what they love most about Springkell:
Unbelievable!
"Wow!! Absolutely first class accommodation. The staff are so friendly and will all go out of their way to help their guests! The rooms are a great size and absolutely immaculate. As for the food… UNBELIEVABLE… 5 star doesn't do it justice!
We have also booked our wedding at Springkell for August and the wedding planners are amazing, their knowledge and expertise is so reassuring, and we have no doubt that our wedding day will be a dream come true and our guests will be as amazed as we were at the standard of Springkell."
- Lisa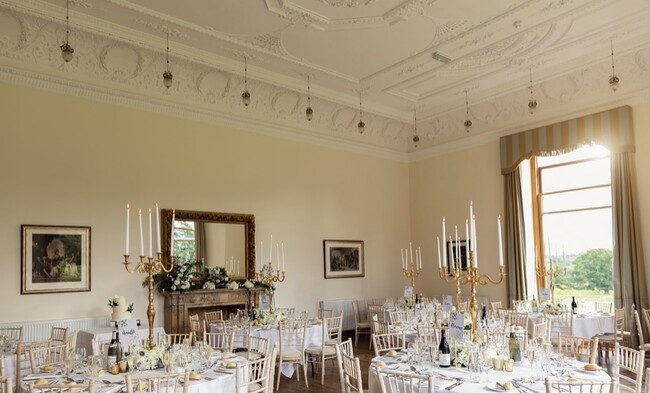 Totally blown away by Springkell
"Wow! What a wedding day yesterday. I'm totally blown away by Springkell, nothing was a chore at all. The staff were honestly amazing and helped to make the day what it was. Our day was perfect. Venue is stunning. A special thank you to James, Jill and Fiona."
- Mr & Mrs Baker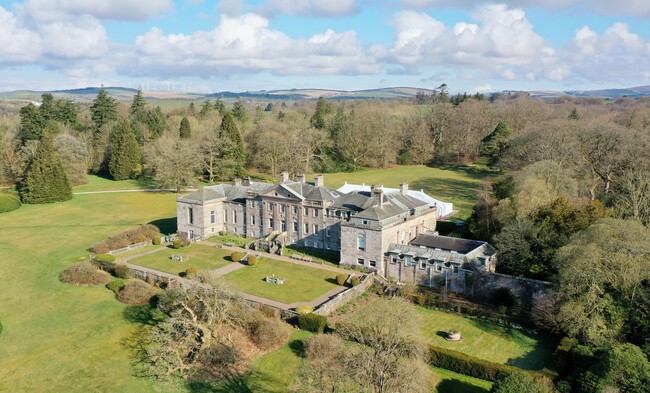 Beautiful stately home
"We found Springkell a beautiful stately old home and we were pleased to have the opportunity to stay there. The staff were both knowledgeable and welcoming, and the dinner was 5 star."
- David
Would like to keep it a secret
"Very, very comfortable, excellent furnishings, superb dinner and breakfast, friendly and caring staff, would like to keep it a secret! 5*"
- Nigel
Brilliant visit
"We travelled to this venue for a weekend company party this was our second visit and boy this place doesn't let you down!
The staff are all brilliant and friendly and make you feel like you're at home rather than staying in a hotel or country house - a special mention to James the owner who really couldn't do enough for us as guests and no request is an imposition.
The rooms are very spacious and comfortable and very well appointed, whilst staying within the main house you can wander about the rooms and the communal areas are fantastic, with spacious grounds to wander and explore it makes for a really peaceful break away.
The bar area is a real treat for anyone who enjoys a drink, with a fine selection of beer and lager on draught and a huge selection of spirits to keep everyone happy. As for the food we had breakfast lunch and dinner whilst here and it was great every time."
- Bryce
Absolutely amazing hen weekend
"The girls had the absolute best weekend. Thank you so so so much for an absolutely amazing weekend. Nothing was too much for the team, and we felt so welcome and comfortable. Everything exceeded my expectations, from the grounds, rooms, staff and food. Thank you again so much for everything and making what could have been a very stressful weekend seamless and so relaxing!"
- Maria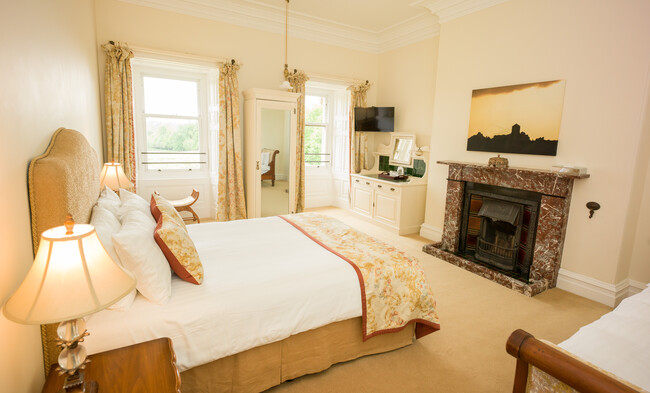 Welcoming and comforting
"This is one of the most welcoming and comfortable hotels that I have ever stayed in. The bed was extremely comfortable. I don't normally sleep very well when I am away with work, but here, I slept deeply in the most comfortable bed in a lovely room, which had gorgeous views across the countryside. The evening meal in the dining room was very good and the breakfast was excellent. I will definitely be returning."
- Adrian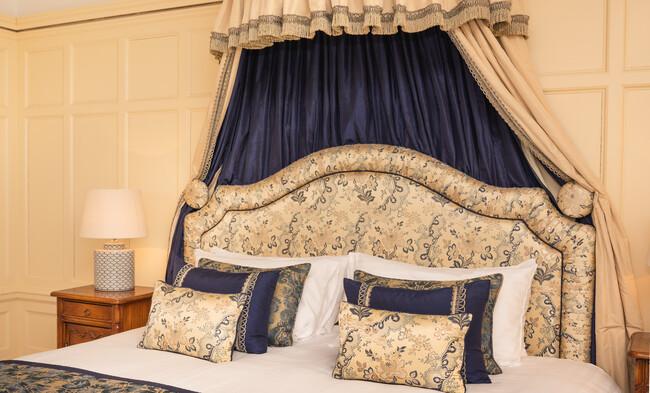 Can't recommend highly enough
"Wow! From first setting foot into this beautiful hotel nothing was too much trouble for the amazing team at Springkell. The bedrooms and surroundings are beautiful and food first class - we will definitely be back, can't recommend highly enough. Thank you all. 5*"
- Nicola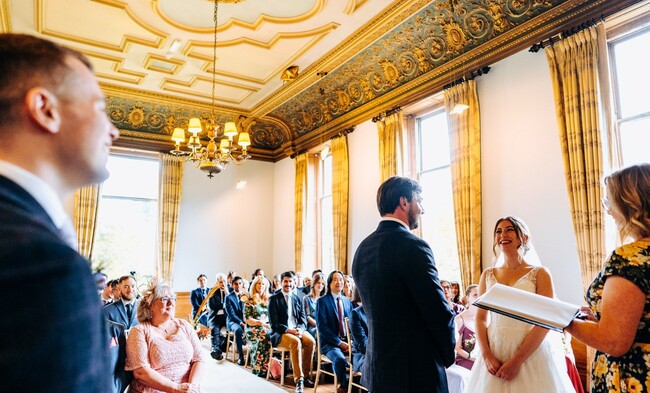 A very special place in our hearts
"Thank you again for all the help in organising over the past year and a half and for allowing us to use your beautiful venue for our wedding.
Springkell is a truly wonderful venue and it will always hold a very special place in our hearts. Our guests were extremely impressed with both its aesthetic and the incredible employees who helped to make the day so special. The food was amazing (as expected) and people were extremely happy with how well stocked the bar was (with a few whisky connoisseurs in the crowd). Somehow Springkell manages to be grand and homely at the same time, and this created a wonderful feeling throughout the weekend.
James - thank you for being on-hand at any time during the wedding weekend. The love you have for the building is clear to see, and the care you have for Springkell shines through in its beautiful upkeep."
-Stephen and Julia
Very personal - like staying in someone's house
"Amazing place. Loved the traditional feel & the fact that it felt like staying someone's house rather than a big impersonal hotel. Great value. 5*"
- Janet
Magnificent house
"My wife and I loved our overnight stay at this gorgeous 18th century mansion located within a few miles of Gretna Green.
We couldn't believe our luck when we drove up the winding driveway and were greeted by this magnificent house.You are instantly enveloped in old world charm, tastefully updated to cover all needs of the modern traveller.
There are immaculate grounds to explore and if you wisely chose to enjoy dinner in the wonderful dining room you can also enjoy the sweeping views as you dine on superb fare whether it's the excellent dinner menu or the spectacular breakfast selection.
The staff were a delight and the owner immediately available to respond to any query.
I cannot recommend Springkell highly enough. 5*"
- Charles